Alignment is FREE!
We only ask you to pay the shipping + handling ($4.79)
*Due to shipping restrictions & customs, U.S. only-- see special international option here.
Our newest book equips you to re-order the only two assets you can control in life--
⏰ time
💰 money
The result of aligning with the Kingdom?
Experience God's presence & power in every of life through

alignment!
🔥🔥🔥
5.5" x 8.5", 96 pages, includes all access to assessments + more
Most stress comes from two things: time & money.
Furthermore, most of us have the perception that as one goes up, the other goes down-- that is, we must choose between them both.
However, even though there's not enough to do everything that could be done, there's always more than enough of each to do everything that should be done...
Aligning with the Kingdom is the means to

experience

Biblical abundance in each area of life.
Jesus taught us to "seek first" the Kingdom-- that's how we align.
Remarkably, we're called to "seek" in a different way than the world seeks. Whereas the world "hustles," we simply receive...
The calendar shows us when & where & what to receive.
Aligning with God's "appointed times" affirms His promises to us... and shows us His unfolding story.
Each month God does something new-- based on His historical revelation in Scripture and His ongoing revelation to us.
We receive by aligning...
Whereas the world operates on currency, the Kingdom "works" on the principle of sowing & reaping.
We always reap what we so, where we sow, more than we sow, and after we sow.
Furthermore, this principle-- though often applied to money-- works in every area of life.
8 chapters lead you through the journey of ALIGNMENT
Chapter 1. It's Already In Your Hand
Chapter 2. How to Re-Order It & Power-Up
Chapter 5. The Rhythm of the Kingdom
Chapter 6. The Treasure of the Kingdom
Chapter 7. The Law of the Harvest
Chapter 8. Bringing it Together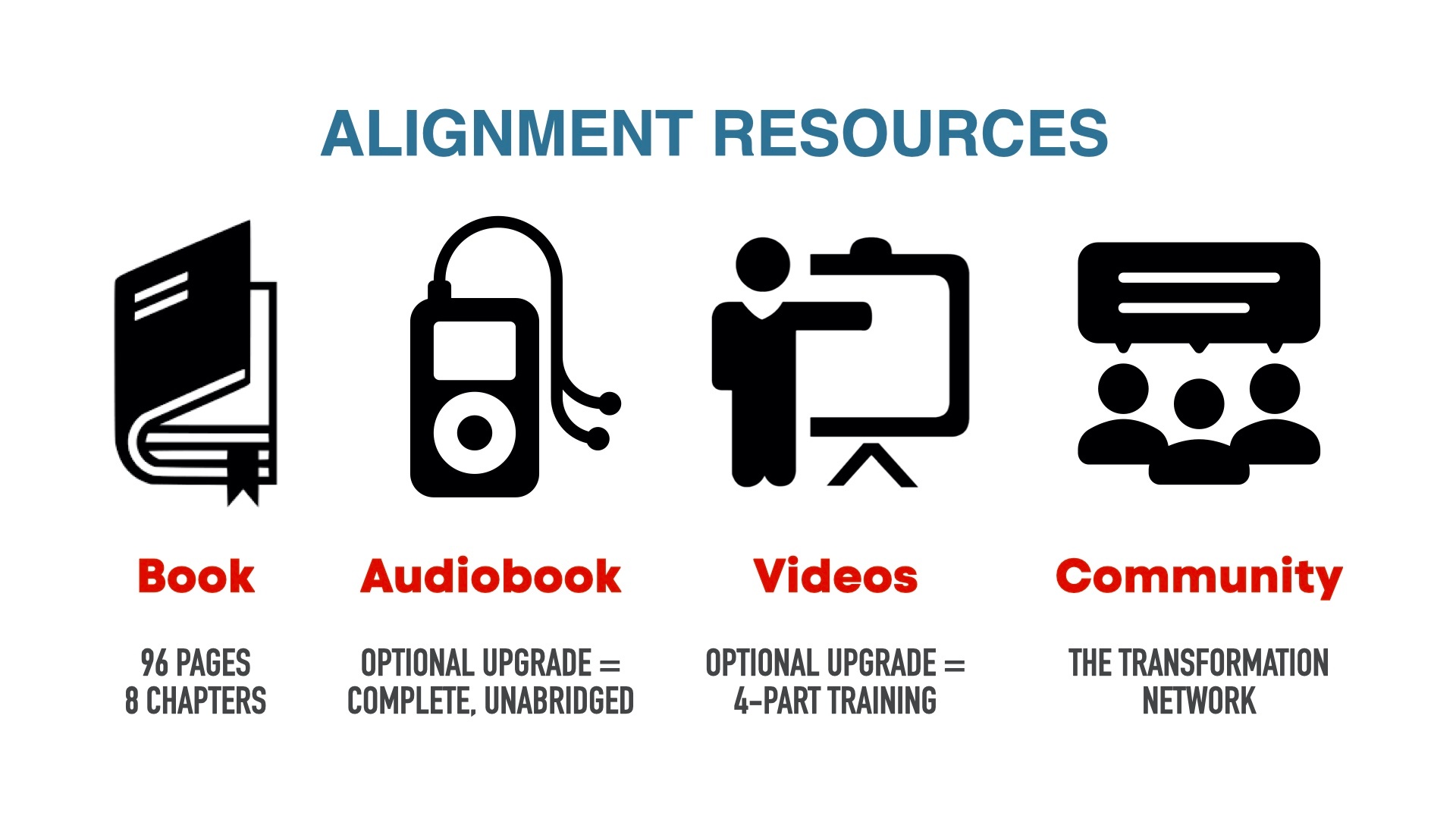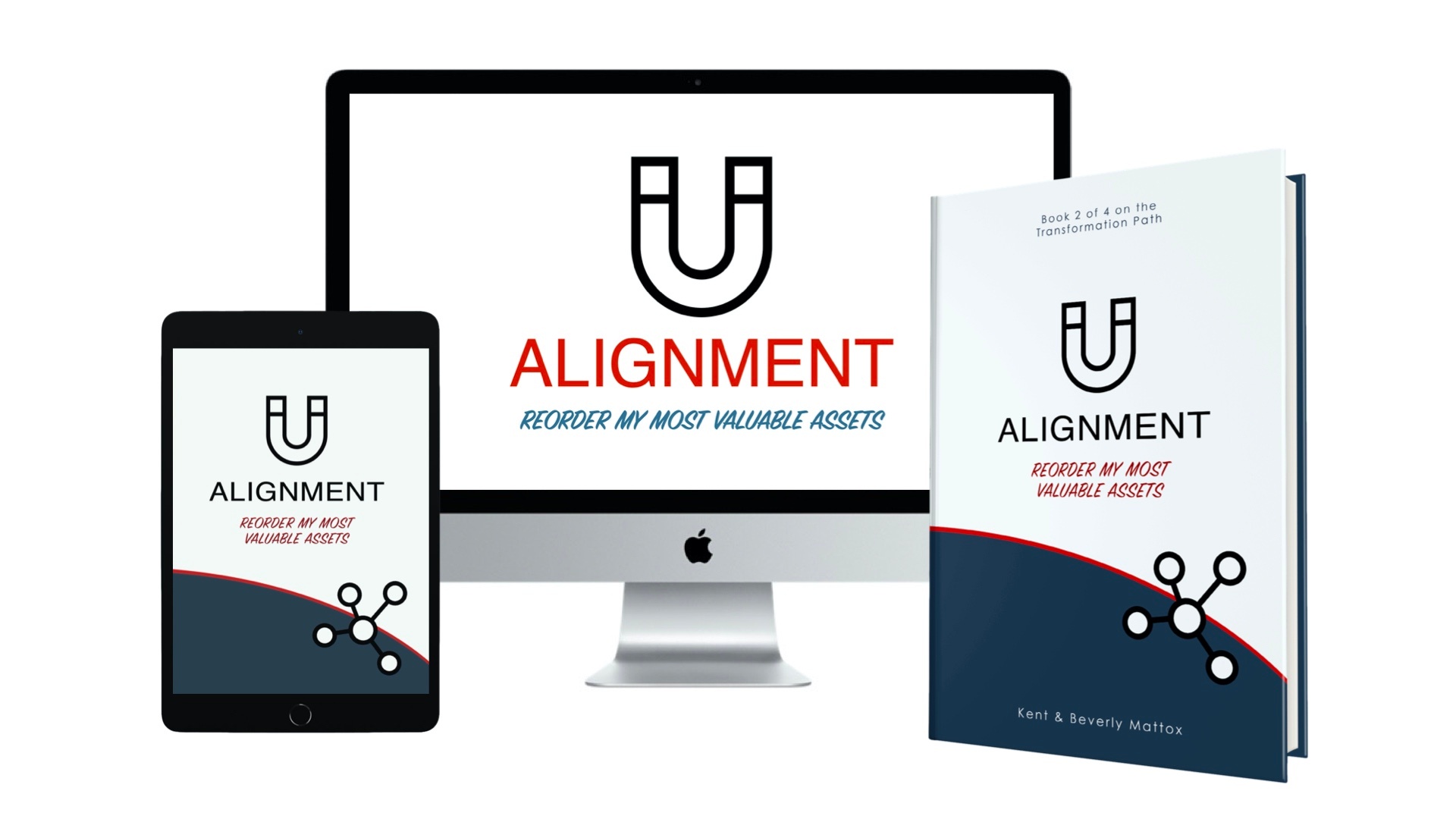 The details
Paperback, 5.5" x 8.5", 96 pages

Available as a book or audiobook
Upgrade to companion video course

Includes all access to assessments + more at no additional charge
About the Transformation resources...
We pulled together our thoughts, concepts the Lord revealed to us in prayer, and ideas we learned from other followers of Christ— faithful men and women who struggled in their own way with the same questions we had.
Then, we created a notebook and invited a handful of couples to our home. Together, we ate and laughed and prayed. Our goal was simple:
Understand in its purest form what our "commission" as Christians is
Discover how to live out that calling in our daily lives (not just on Sundays while we gather in a building)
Have fun and enjoy true community with each other in the process
We believe you can do the same, which is why we've made this resource available to you.